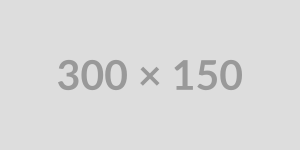 Our team of highly trained professionals uses the latest healing technologies to restore you to pain-free health, quickly and easily. We thoroughly evaluate & treat all of the contributing root factors related to your issue. This includes, but is not limited to, your work and home stressors, overall body condition, nutrition, genetic & postural habits, emotional connections and patterns that are held in your muscles

Scrivici

per informazioni!
No matter whether your condition was caused by a sport, work
accident or otherwise, we welcome the chance to serve you.
Insieme all'attività di clinica siamo da tempo coinvolti in attività di divulgazione scientifica con rubriche su vari giornali come la Gazzetta dello Sport. 
Leggi qui alcuni dei nostri blog!
La prima grande preoccupazione che ci assale quando sentiamo formicolio lungo il braccio sinistro, è quella di sospettare…
Read Post
Cosa

dicono di noi?
My physical therapist is excellent! The whole office is very friendly and helpful. Physio is absolutely outstanding. Thank you very much for your great, attentive service
Jennifer Ebron
Neck Pain Treatment
All of the staff was fantastic! The care I received was impeccable. Great place! I also love the availability of the Fit Plan for continued support after my discharge
Christopher Strock
Back Pain Treatment
Everyone I worked with was wonderful, very professional, caring and prompt. My therapist was great, as were all of the aids!
John White
Work Injury Treatment
I had a really positive experience and my shoulder is totally functional again, without pain! I really enjoyed my therapist and all of the rest of the staff
Kimberly Rogers
Sport Injury Treatment